exploring the many ways of living well with Nourish Yoga Training
we know some great people
and we love talking to them! In Our Experience…was born from the realisation that we were having some amazing conversations and we wanted to share those conversations with our community.
In each episode, our founder Harriet will talk to a guest about what's nourishing them, their values, and their ideas about living well. Each episode is around 35 minutes long. We'll provide show notes and a full transcript of each episode for you to enjoy as well. Of course, we're bring Nourish's values of inclusion, joy and being person-centred to every episode being a mixture of the silly and serious, playful and profound.
Yes, we train people to be yoga teachers…and yes, a lot of our guests are yoga teachers, BUT: we aim to go beyond postures and off the mat into the real world, exploring the many ways of living well with each of our guests. If you're a yoga teacher there'll be yoga talk (naturally) but we're aim to draw wider circles by entertaining, educating and delighting.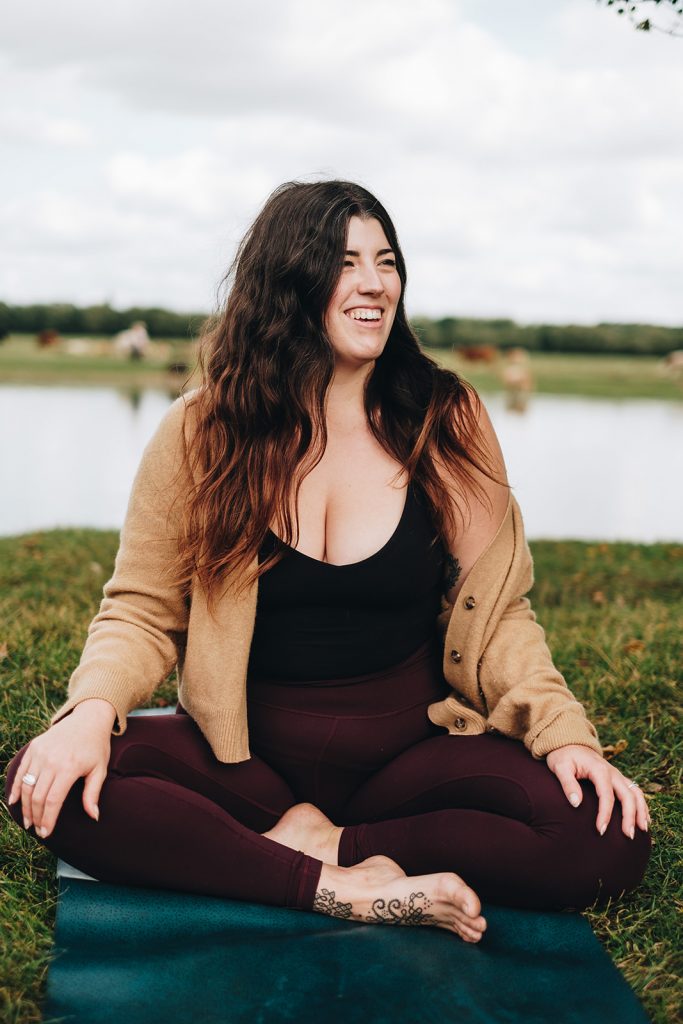 we'd love to hear from you
One of the best ways you can support In Our Experience is by subscribing, rating and reviewing wherever you listen to podcasts.
You can find us on: Apple Podcasts, Spotify & Google Podcasts.
Got a comment? A question? An idea for a guest? We'd love to hear from you: