practice yoga online with nourish
In addition to our trainings and workshops, we also offer online yoga classes on a drop-in or regular basis. You do not need to be a Nourish trainee to participate in these classes:
all are welcome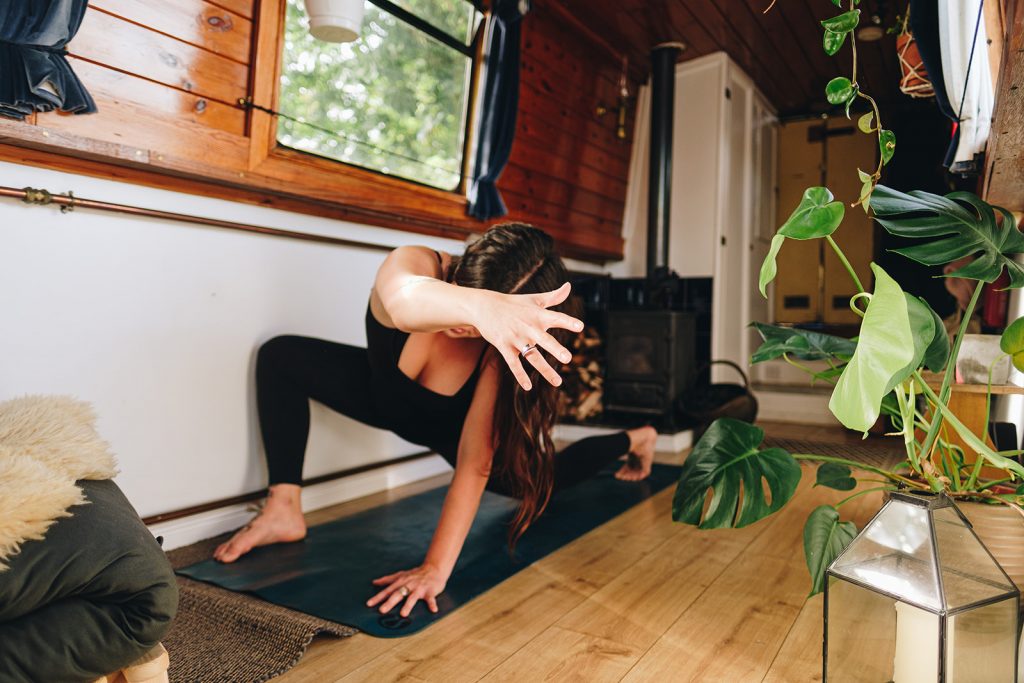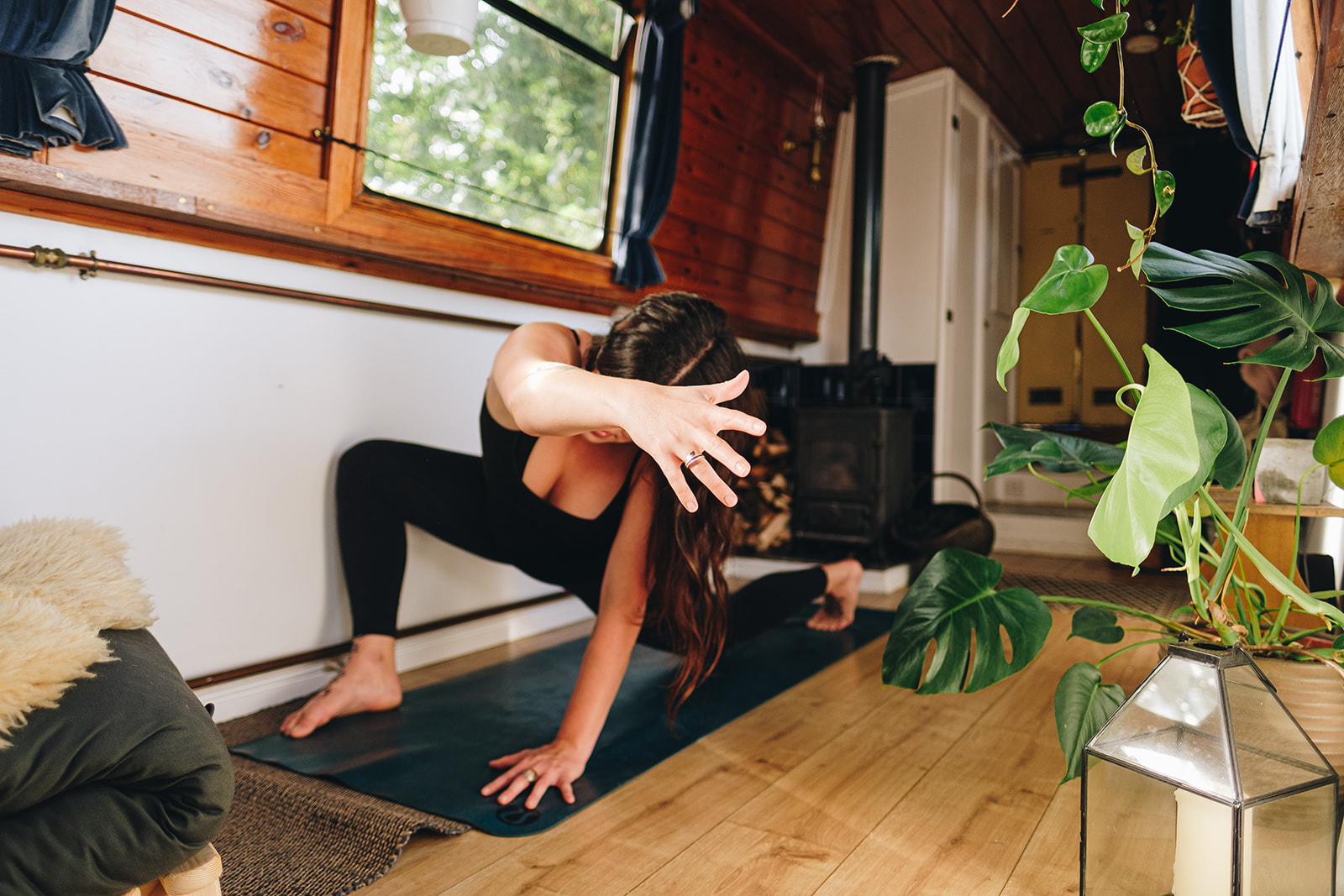 Gentle Yoga & Embodied Movement
Thursdays, 10am-11am BST, via zoom
WHAT TO EXPECT
Join Harriet for a 60 minute class, more dynamic than yin/restorative, but less active than a standard vinyasa class. We'll explore movements which gently release stress & tension, build strength and help develop body awareness.
This class emphasises empowering you to embrace and nourish your body and mind, with a focus on embodied movement, cultivating intuition and fun.
We'll finish with a juicy rest and some form of relaxation/contemplation practice (could be breath, could be nidra, or even a meditation).
WHO THIS CLASS IS FOR
Suitable for beginners through to experienced practitioners and yoga teachers. Something for everyone with opportunities to tone up or down depending on your mood, energy levels and needs. This class will involve some prone (i.e. front lying) postures, so modifications will be offered if you are pregnant. Feel free to contact us if you have a specific question or concern you'd like to chat through.
WHAT YOU NEED
A yoga mat (maybe, a carpeted floor is also probably fine!), a strap/belt/scarf, a blanket, anything else you like to have for your yoga practise.
HOW MUCH
Single class – £8
5 Class Pass (Community Price) – £35
5 Class Pass (Standard Price) – £40
5 Class Pass (Supporter Price) – £45
Teacher's Co-Practice with Theo Wildcroft: Second Series
Due to the popularity of the first series of this co-practice, we are delighted to announce that, in collaboration with Nourish, Theo Wildcroft is looking for a second small group of yoga teachers to join her on a yearlong, once a month journey into collaborative practice together. Each month's practice will be accompanied by a resource or two, chosen to help us explore a theme together. We will meet up on Zoom where Theo will lead us through a gently-led, shared practice of invitations and suggestions to guide our collaborative exploration. After the practice, we will have time to talk and share.
Themes will include:
Rooting, resilience and rising together;
Pushing edges, finding centres;
Balance in movement and stillness;
and Journeys and travelling.
This offer is open to any yoga or movement teacher. We are looking for a small but committed group who miss the community of moving together without moving in unison. Sessions will feel gentle, contemplative, relaxed and physically accessible.
This series begins in May, and spaces are very limited.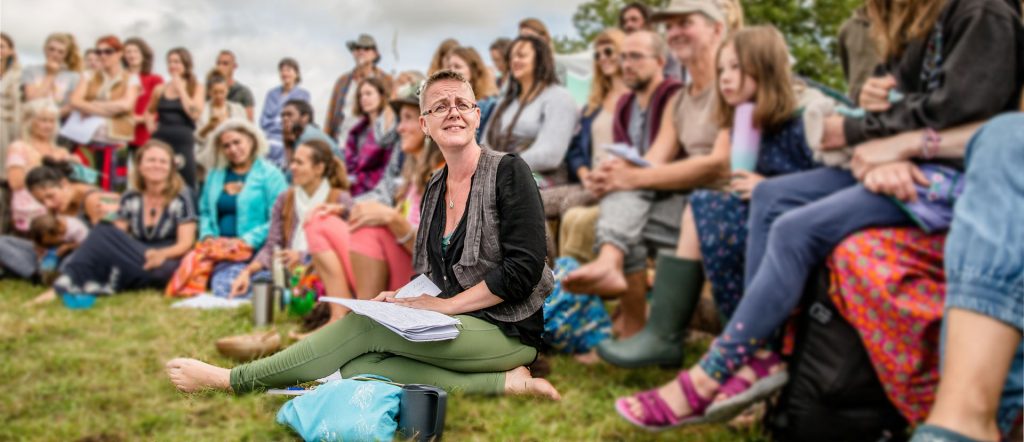 Dates, times, prices:
Thursdays 9:30 – 11:00am GMT, via zoom
20 May 2021
17 June 2021
22 July 2021
19 August 2021
23 September 2021
21 October 2021
18 November 2021
16 December 2021
20 January 2022
 17 February 2022
17 March 2022
21 April 2022
Community Price: £139
Standard Price: £169
Supporter Price: £199