Nourish Yoga Training facilitates journeys of exploration and transformation through our 200 hour, pregnancy & postnatal, and 300 hour yoga teacher training programs, and our vibrant program of continuing education. While training to be a yoga teacher is a program of professional development, we also know that it's a process of personal transformation and growth. 
Our vision is to foster a community of compassionate, informed and inclusive yoga teachers. 
We do this by cultivating a person-centred approach to our work: we put people, rather than practice or dogma at the heart of what we teach and share. We gather evidence, listen to diverse voices, and celebrate people doing incredible work. 
from our lead trainer, harriet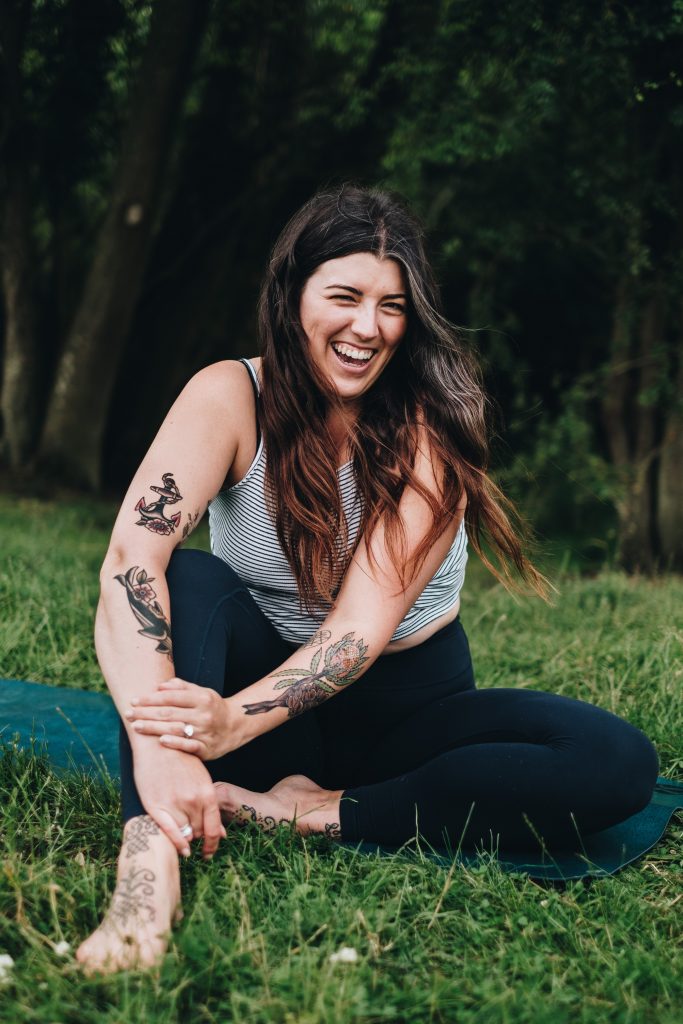 I distinctly remember when I decided to embark on my yoga teacher training. It was halfway through the first year of my Masters dissertation, and from the outside, I could have easily been stressed up to my eyeballs balancing all the coursework, research, writing and teaching to which I was committed. 
Instead, I remember a feeling of serenity, ability and calm. I felt entirely competent and able to juggle the various workloads and deadlines that had been set. I just wasn't stressed. Sure there was a lot going on (that was obvious to anyone) but I was present, in control and able to handle it. 
There was (and still is) no doubt in my mind that this was because of my yoga practice. That was my moment of clarity. When I realised that the personal practice I had cultivated throughout the years was something I wanted to share with other people. Because that feeling I had — of calm, centred, self-assurance — that feeling was worth sharing. 
I signed up for my teacher training, and (as many will say) it was a life-changing experience. I was at the same time both ready and completely unprepared for the learning and insight I would gain not only into the practice, but also myself. 
Teaching yoga has been, and continues to be, one of the most rewarding experiences I have ever had. At the core, students come to yoga to feel good, whether physically, mentally, or emotionally, and to be able to facilitate that simple goodness in people's lives is a privilege of which I never grow tired. 
In 2017, I began training teachers as an arm of Yoga Quota – a charity based in Oxford in which I had been teaching since 2016 (I would also later serve nearly 2 years as Yoga Quota's CEO). Since 2017, I have trained over 50 yoga teachers, and strive to create industry-leading trainings which inspire, empower and nourish.
It was thrilling, deeply satisfying and moving to be responsible for facilitating journeys of self-discovery and transformation. I have never loved a "job" or community of people more. Training people to embark on the journey which had brought me so much joy seemed like a natural next step, enabling me to combine my love of yoga, social justice, community-building into one career.
Person-centred 
we put people and community at the heart of what we do and how we teach
Social Justice
we are committed to inclusion, accessibility and social justice
Joyful
we prioritise joy, pleasure and humour
Evidence
we search out and platform well-rounded, juicy information and research
Non-dogmatic:
we celebrate the many varied and diverse forms of yoga and practice