Restful Intentions: New Year Restorative Practice
Sunday 7 January 2024, 14:00-16:30 GMT
Online via Zoom
Join Harriet for an afternoon dedicated to beginning the new year with restful intentions. The session will begin with a grounding meditation, where you'll be invited to consider what intentions you'd like to bring into the year ahead. Importantly these aren't resolutions or rules, but markers of the qualities you'd like to invite into your life over the year ahead.

Then we'll ease into a gentle restorative practice, combining tools and postures from yin yoga, restorative yoga, breath and yoga nidra. We will stay close to the ground, and you're encouraged to make your practice space as cosy and comfortable as possible, utilising lots of blankets, cushions and yoga props if you have them. You could also easily join from bed.

This practice is intended to be fully invitation and inclusive: you can take what you need and leave what doesn't work for you, and you're very welcome to discuss accessibility needs or any concerns with Harriet in advance. Pregnant and post-natal participants very welcome.

This is an ONLINE practice, meaning you'll be practicing from home. In our experience this is even juicer and more restful, as you're in control of your environment. It can be extra cosy and tailored especially to you. To help with this, you'll receive an email a few days before with some suggestions for setting up your space/what you'll need/what to expect. Perfect for the slower, darker days of the new year.

This session will also be recorded and emailed to all registered attendees afterwards. If you are unable to attend live, no worries, you can enjoy the recording in your own time.
Standard ticket: £14
Free ticket: if you can't afford a standard ticket, please do email harriet@nourishyogatraining.com and I'm happy to discuss arranging a free ticket for you – times are tough and rest is even more scarce and valuable.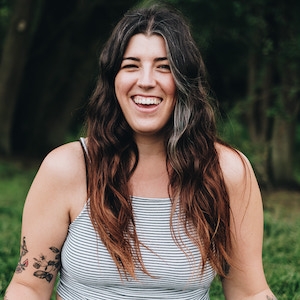 passionate, sassy, generous, authentic*
*nice things people said about me when I realised how awful it was to try and write an about page