Rest, Rest, Rest: Extended Yin, Restorative & Nidra Practice
The rest, rest, rest workshop was everything that I needed, the gentle guidance, the music playlist (that you can choose to use or not), the possibilities and options offered and the reminders that yes we deserve rest. And I really appreciated the comfort of attending from home (thank you technology!) I built myself a cozy nest and moved from my mat to my bed depending on the moment and postures. Harriet is a very thoughtful teacher, and I loved taking this workshop.
The Rest, Rest, Rest workshop with Harriet ticks all the boxes for a dreamy afternoon of nesting, relaxation and rest. The workshop set the tone and pace perfectly, allowing a slow journey inwards with time for pause and reflection. It was a blissful way to spend a couple of hours and I felt deeply rested and nourished afterwards.
Harriet's class was, to use her word, delicious! From the moment I apprehensively clicked into the zoom I was welcomed with warmth and generosity. Every part of the class was thought out, from the carefully explained use of the props to the playlist that we were sent especially for the class. Despite it being on the Zoom, there was still atmosphere created and it felt as though detail was very important. I can't wait to explore further classes and training with Nourish!
Saturday, 12 March 15:00 - 17:00
Online via Zoom
Join Harriet for an extended practice dedicated to REST!
We'll start with a grounding meditation, then a short discussion describing the different practices of yin, restorative yoga and yoga nidra.
Next, we'll work with each practice in turn to create a soothing and restful space for our bodies & minds.
Rest is a radical practice. Resist busy-culture. Perfect if you've been feeling the pressure of "lockdown productivity". Perfect if you like lying down.
We'll be coming together via zoom. You can join this extended practice from your bed, or yoga mat. You'll want some cushions/pillows and blankets to get nice and comfy.
We believe in the importance and value of this workshop, and would like to offer a scaled pricing system, which enables attendees to pay which tier feels most appropriate for them. Please note there are NO further discounts available (i.e. no student discounts, etc).
Community price £10
Standard price £14
Supporter price £18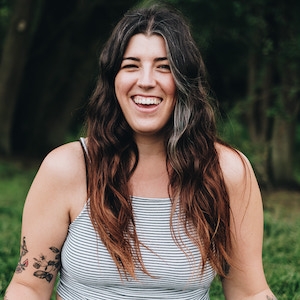 passionate, sassy, generous, authentic*
*nice things people said about me when I realised how awful it was to try and write an about page