episode description & show notes
Harriet is joined by Kate Ryan.
Kate is a holistic physiotherapist, clinical data scientist, and yoga therapist, based in Oxford. She started out in academia doing alternative energy research and has a PhD in Chemistry. However, she left in 2014 to retrain as a yoga teacher and later as a physio. While academia gave her some fantastic life experiences, Kate wanted a career where she was able to help people more directly and share her love of movement.
Harriet and Katie talked about scope of practice as yoga teachers, how yoga is not a complete form of exercise, and the journey we go on with practice.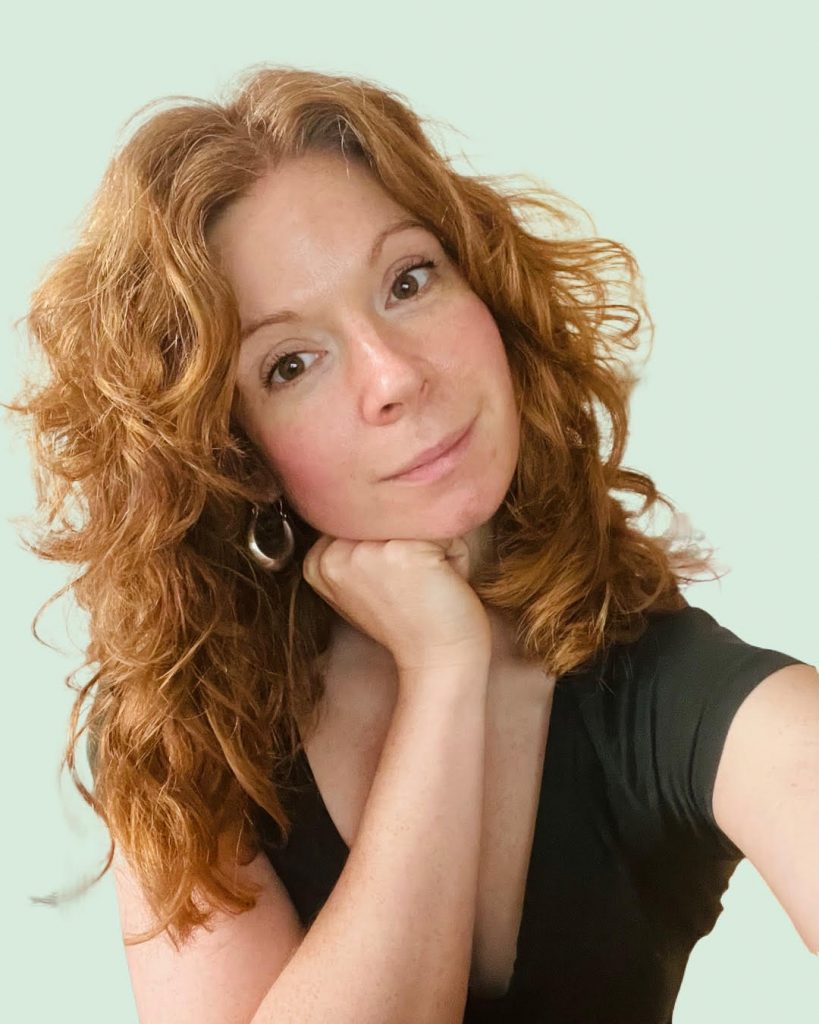 Read the full transcript:
SUMMARY KEYWORDS
yoga, yoga teacher, physio, people, practice, teach, kate, nourishing, DVD, feel, working, teacher, NHS, bit, hot yoga, training, experience, body, breakfast, based

SPEAKERS
Kate Ryan, Harriet McAtee
Harriet McAtee
Welcome to In Our Experience a podcast exploring the many ways of living well with Nourish Yoga Training. I'm your host Harriet yoga teacher and founder of Nourish. Today I'm joined by Kate Ryan. Kate is a holistic physiotherapist, a clinical data scientist and yoga therapist based in Oxford. She started out in academia doing alternative energy research and has a PhD in chemistry. However, she left in 2014 to retrain as a yoga teacher and later as a physio. While academia gave her some fantastic life experiences, Kate wanted a career where she was able to help people more directly, and share her love of movement. I had a really wonderful time chatting with Kate, we talked about scope of practice as yoga teachers, how Yoga is not a complete form of exercise, and the journey we go on with practice. I can't wait to share this episode with you. I think there's some really important nuggets in there if you're a yoga teacher or a regular practitioner, and I would love to hear what you think. So do pop us a message, you can find how to contact us in the show notes. Right, here's my chat with Kate. Hi, Kate.
Kate Ryan
Hi, Harriet,
Harriet McAtee
Welcome to In Our Experience.
Kate Ryan
Thank you so much for having me.
Harriet McAtee
Oh, thank you for joining me, I'm really, I'm really excited to have a chat with you. So we are going to get started, as I do every episode by asking you what's nourishing you this week. And to help you out, I'm gonna, I'm gonna share my nourishing thing first. And as I sort of tend to say this can be silly or serious, it doesn't have to be very big. But my nourishing thing is that since I think maybe the end of January, I've been making more of an effort to teach cover classes in Oxford. And I've really been loving it. It's nice to teach people in person. And I know that sometimes as yoga teachers cover classes get a bit like poo-pooed. But I love like rocking up teaching a class, having a fun time and then leaving
Kate Ryan
defy expectations and giving people something new and Exactly, yeah.
Harriet McAtee
And, and not being tied down to something like weekly in my schedule. So it's been really nice to be teaching in-person in that way. And I've found that I found that quite nourishing. How about you?
Kate Ryan
I think there's a couple of things. So the sunshine that we've been having this week has just been gorgeous. And then just feeling the longer days just feels like that sort of decompression after winter and just kind of expanding into that days and not feeling crunched up under a coat and things so yeah, very much that. And also breakfast in bed.
Harriet McAtee
Oh,
Kate Ryan
Yeah. So it's not necessarily a big breakfast but normally I'm I get up and I am on an I do stuff and then have breakfast. But what's really been working for me recently is just very slowly starts the day breakfast in bed and then when I can just kind of easing out into the day a bit more gently. It's
Harriet McAtee
Nice. What's your what's, your go-to breakfast?
Kate Ryan
At the moment, some pineapple and a protein yoghurt.
Harriet McAtee
I really like Pineapple.
Kate Ryan
Pineapple is great. It's the kind of thing that is very good for the digestive system.
Harriet McAtee
Yeah, it's got all of those enzymes, enzymes in it. Well, I like this, because I'm a big fan of breakfast. But I'm also a big fan of slow mornings. Like, I really enjoy having space in the morning just to like ease into the day. Like you're saying, rather than feeling like I have to be somewhere at a specific time to somebody else's schedule. Yeah, I almost exclusively refuse to schedule anything before 10 am.
Kate Ryan
That's very reasonable. It's just having that space at the beginning. And just to set yourself up and know what you're gonna do. And I think it makes for a much more maybe productive isn't quite the right word, but sort of a wholesome Yeah.
Harriet McAtee
yeah, I feel like I have a better perspective on my day when I've had that time at the beginning because otherwise, I'm not having that pause to notice what's going on. Notice what I need to do. It's just like into it. I don't enjoy that. Wow, thank you for sharing that with me. So I'm keen to hear a bit about your background and how it is you would describe what you do.
Kate Ryan
Okay, so I guess I've had quite a chequered background. I started off as an academic, I've got a PhD in organic chemistry. And then I worked in research for a few years. And then after a while, I just got stuck in an area that didn't really feel very productive or like it was making an impact on people very much so I'd always had a very consistent yoga practice, right the way through from my late teens and started to think, Okay, well, maybe this is something I can do either alongside or maybe this can be a career change. So I kind of retrained as a yoga teacher and stepped away from the lab work I was doing and got a part-time job at the Blavatnik School of Government. So I was doing a little bit of on HIV research and economics. So that was, that was interesting. And then from there, as I sort of developed as a yoga teacher, I was thinking, Oh, I would really like to do more therapeutic yoga and sort of help people. And I'd had my own journey where yoga had helped me quite a lot with a physical problem. But I realised that I needed medical knowledge underpinning to do that safely and well. So I kind of took the plunge and went back and did my physio degree,
Harriet McAtee
Wow.
Kate Ryan
Which was definitely challenging, but very worth it in the end. And then I came out of that. And started working in a clinic and also building up my own practice, and then lockdown hit lockdown number one hit and I was furloughed from that. And I ended up being headhunted by a digital health company.
Harriet McAtee
Oh, cool.
Kate Ryan
Which was, which was great. So they were looking for a physio and also somebody who had numerical experience and a PhD. So I was like, Well, that fits.
Harriet McAtee
Yeah.
Kate Ryan
So I started working there. And so I worked there four days a week, it's remote working, which works obviously very well during the pandemic, and then I fit my physio practice in around that, and again, I do that from home, which gives me a lot of flexibility. I really love that. So in terms of my physio practice, I like being able to give people time, so my sessions are an hour, it's kind of unhurried, I think being in a home environment is very relaxing for people, gives me lots of time to assess people from in different ways, look very holistically at like what's going on for them, and then really come up with something very tailored and bespoke, for them to help them kind of get better and get where they want to be back to.
Harriet McAtee
Well, I can say that as a patient of yours for physio, I can highly recommend Kate's wonderful services. And it is really nice being in being in a home as well when I see, when I see my chiropractor, it's also in his home. And I think it's a nice, it's a nice space to be in, it's much more relaxing, in a sense. I wonder if there's any studies, this is a very random thought about like nociception, like, in clinical settings versus home settings? Like is your experience of the treatment more painful? in a clinical setting? versus in a home?
Kate Ryan
That's a really interesting question. I don't know the answer to that. I'm gonna go away and look that up now because like, yeah, very interested.
Harriet McAtee
If you, if you find something let me know, I yeah, cuz I wonder. Like, you're because you're primed to sort of feel a certain way or expect a certain outcome if you're in a clinic, in a sense. Anyway, just a random thought, Oh, it's so interesting. I think your, your, your pathway into, you know, what you're doing, I think is really fascinating. I have a chemistry degree.
Kate Ryan
Do you, no, I did not know that.
Harriet McAtee
I'm not sure if you have a chemistry degree. But I was an inorganic chemist. So we can be rivals. I always managed to do my entire chemistry degree without doing the organic chemistry module. And then my supervisor was like, What the fuck are you doing, you need to do this. And I was like, I really, because organic chemistry was just not my vibe. There's too much carbon. I was like, Where are the metals?
Kate Ryan
Give me the metals. Give me the catalysts.
Harriet McAtee
Yeah, exactly. I want the pretty colours. Yeah. But I think there was something about how I didn't know there was something about how chemistry invited me to sort of view problems or view situations that I do really, do really value. But yeah, I don't I didn't want to be a research chemist.
Kate Ryan
It's fair. It's a unique calling, I think, and you have to really love it. And at the point where I left, it was pretty much that the next stage would have been applying for permanent positions.
Harriet McAtee
Yeah.
Kate Ryan
I just didn't love it enough to get through all of the politics and the things that don't work because inevitably when you're doing experiments. Things don't work.
Harriet McAtee
Yeah. A lot of the time. A lot of the time most of the time.
Kate Ryan
Yeah, in fact, yes.
Harriet McAtee
Another, another thing that I came across, a friend of mine, who was above me like two years above me. So she went on to do her PhD. And actually, her work is really interesting. So her research was all about like vitamin D and sunscreens. And now she works as a, as a cosmetic chemist for like, Shishido in Japan. So I know very cool. But I think it was her that told me that like female chemists have, like, you have a reduced life expectancy by about a decade. If you work in a research lab. Because of all your exposure over years and years to all of them I have no I don't know where she got this from, but it really stuck with me. And then she was like, imagine the fertility issues. And I was like, oh, like, and then I was like, I can't do this. Yeah,
Kate Ryan
I mean, I think it very much depends on the kind of chemicals you're working with.
Harriet McAtee
Yes.
Kate Ryan
I know, one of my undergraduate supervisors from an undergraduate project, she had some issues, because she had been working with a lot of heavy metals. At the time wanting to become a mother. And I thought, actually, I'm going to change, change the chemicals that I'm working with, just to be on the safe side.
Harriet McAtee
Yeah, I think that's, I think that's entirely reasonable. I'm like, I mean, people need to be doing that work. Like it's, you know, research is important. We love research, and we love science. But at the same time, I was like, I don't really want to be coming into contact with things that can like mutate my genes. On a daily basis.
Kate Ryan
Yeah, that's very fair.
Harriet McAtee
Oh, wonderful. That was a, that was a fun tangent. But bringing it, bringing it back to yoga, I guess I'm curious about how you first came to yoga and sort of what your, what your personal practice and then teaching practice has looked like over the years.
Kate Ryan
Yeah, so it's really evolved and gone in very different directions over, over the years. So I started when I was 17, or 18. And I was really just looking for something that yoga was still quite new then and that there were vast number of yoga studios and accessibility there. So I got a Jerry body, Geri Halliwell, and yoga DVD.
Harriet McAtee
My goodness, I remember this one
Kate Ryan
from HMV. And that was my start for yoga. I kind of enjoyed it. And I was like, Well, you know, there's something, there's something to this. And so then I got another yoga DVD, which is more of an Ashtanga type style.
Harriet McAtee
There's a section in that Geri Halliwell yoga DVD, where she's like, my teacher told me, there's my Geri Halliwell accent. My teacher told me that I was doing ujjayi breath automatically. And I was like, oh, Geri.
Kate Ryan
And then she's like, oh, yeah, it burns more calories.
Harriet McAtee
Maybe, maybe not.
Kate Ryan
Yeah, it's probably not a DVD that's aged well in current climates. But you know, it was, it was a start, it was a foot in the door. And so then I had a rotation of about five Ashtanga Yoga DVDs with Rodney Yee, ah, and I really enjoyed his style, I enjoyed the power of his style. And that took me right the way through my undergraduate degree. And at the time, I had no desire to ever set foot in a yoga studio, I was just doing the DVDs very happily in my bedroom, kind of by myself. And then when I started my PhD in Oxford, I there was a yoga society and one of the girls she was a qualified Ashtanga Yoga teacher. So there were yoga lessons in college. So I started going to those and I was like, Oh, this is, this is very different going in a group setting and having adjustments, alignment cues that are things that I've been doing not quite so well for years because you can't really see yourself practice particularly well. So I really enjoyed that and just kind of continued on and I really had a daily, daily yoga practice throughout my PhD and kind of combined it with running and things like that. And I moved to America for a year after my PhD and continued there and then got more into sort of hot yoga because it was very popular over there at the time. And then when I moved back to Oxford was became very involved in hot yoga and Bikram yoga and with a very kind of power strong practices, which worked really well for me at the time, and then I became ill. Okay, and I had a really bad kidney infection. That landed me in hospital. Wow. And then after that, I was left with a lot of chronic pelvic pain which As someone who was, you know, super active all the time, it hit me really hard and my energy levels just kind of plummeted. So it was really sort of working out. Okay, well, what can I do? And it was very much that the hot yoga did not serve me well.
Harriet McAtee
Yeah.
Kate Ryan
And prior to that, just prior to that kidney infection, I'd done, a done my first yoga teacher training with Tony Sanchez in Mexico, which was great. And that was the starting of a step away from Hot Yoga because he was a much gentler approach. And then, while I was going through this chronic pain issue, the studio owner where I was teaching at the time, she said, oh, we need a yin teacher and yin yoga was starting to be kind of on people's radar and become quite popular in that time. So she said, Well, why don',t why don't you go and do the training? So I was like, okay,
Harriet McAtee
yeah.
Kate Ryan
So I went off, and I did my first training with Northern Blair, at that point. And I wasn't really expecting to get anything from it other than another yoga, teacher qualification, and that I was going to then teach in yoga. But what actually astounded me was over the course of the three days that the teaching was the training was on Norman teaches in a very experiential way. So you put you in a position and then like, talk about it, and then you relaxing. And I realised, for the first time in a very long time, I was relaxing my stomach muscles because just hadn't been a thing. And that the pain was slightly less. And it was like, there was a window that I could see. Like, okay, maybe this is a root out of the, out of the pain that I've been experiencing. because prior to that, I'd had tests and everything, everything had shown up normal. And then the last medical appointment that I had was just like, oh, well, you know, it's, there's nothing more we can do for you. We're just going to start you on chronic pain. Managements. You know, I was 28 at the time it's just so young to be just, it felt like I was being thrown on the scrap heap.
Harriet McAtee
Yeah, sure.
Kate Ryan
So then, having identified this window with yin yoga that, you know, I could make a change within my body, I could change my pain experience. I worked with that and was able to move out of, out of the chronic pain, which was an incredibly powerful thing to do, and then very much influenced my desire to teach yoga more therapeutic. dovetail with the physiotherapy as well.
Harriet McAtee
Wow, I feel like that's a very, like, whatever. Whatever sort of inspires that shift. I feel like that's quite a common shift for people to experience and practice where they start. I know certainly true for myself as well, you start quite dynamically. And then over time, you shift into the gentler is not the right word, but the less dynamic, slower, you know, more
Kate Ryan
nourishing,
Harriet McAtee
nourishing. Yeah. More nourishing forms of practice. I'm also curious, maybe you could speak a little bit about how if at all, your relationship to your practice changed through your physio degree because I'm sure, like you did like, like, I imagined that if I did a physio degree, it would really make me think differently about what I was doing and my asana practice, and I wouldn't, I don't know,
Kate Ryan
they kind of influenced each other actually.
Harriet McAtee
Okay,
Kate Ryan
But talking about how the physio influenced yoga first. So I guess I went through a phase, particularly at the start of my physio degree, because I was still teaching yoga during that time, where I became very anatomy focused, very alignment, focused, very hyper-aware of perhaps any injury risks. In postures, that might be riskier than others, which it was it was almost restricting on my, on my yoga, yoga teaching, and something that I didn't welcome as much. So I then had tried consciously to move away from that and not be quite so so rigid. So it was something that I'd noticed within my classes and within my own practice, as well. And I was like, actually, you know, you can chill out about this it's not quite life or death. But the other thing that it's really empowered me to do because I think as yoga teachers, we get lots of people Coming up to the end of class, sometimes we get people coming. And they're saying, oh, I've got this issue, or I've got this issue and what can I do to fix this one? And what can I do to fix that one? It was very much that scope of practice. And prior to doing my physio degree, I'd be like, oh, yeah, well, you could try this or you could, you could try this or whatever. And while doing my physio degree, and since it's empowered me a lot more to just to say, actually, my role here is as a, as a yoga teacher, you should probably speak to a health care professional. Yeah, about that. And not trying to overstep.
Harriet McAtee
Yeah, I think that's such an important, important message. It's something I talk about in my training a lot with students, I'm like, You are a yoga teacher, you are qualified to talk about yoga.
Kate Ryan
Yes.
Harriet McAtee
End of story,
Kate Ryan
yeah. Not a therapist, and not a doctor.
Harriet McAtee
Not a physio, you know, nutritionist, like, you know, no, know what your scope of practice is. Because scope of practice is also there to protect you as the teacher. And it's your boundary that students need to learn and, and respect as well. What I often say to students is, you know, if, if a if a, if a student comes up to you after class, and they're like, my wrist hurts. And I'm like, does it hurt in any specific yoga posture? So you sort of you, you bring it back to like, what you can talk about, which is, you know, if they're like, oh, yeah, in plank pose, you're like, Well, maybe you want to bring your knees down and reduce the load or, you know, put blocks. Exactly. I'm like, bring it back to something that you can actually offer them advice about, and then say, oh, and go and talk to a health care provider. It's insistent that Yeah, exactly. But so many, I mean, I've certainly been in some situations where, like, maybe you're in a room and somebody doesn't realise you're a yoga teacher, and the other, you know, you're going to somebody's class. And, I mean, there's this shit that some yoga teachers come out with.
Kate Ryan
Oh, it's, it's yeah, it's interesting sometimes.
Harriet McAtee
I know. And I'm like, I just, I think we carry a real desire to, like, be the helpers. And then also to like, be to like, like, I don't know, prove ourselves to prove that we know things. And I'm like, Oh, I like we could just leave all of that.
Kate Ryan
Yeah, yoga itself is enough value, just teaching that without needing to be everything else, as well.
Harriet McAtee
Oh my goodness.Thank you. This is what I say to people when they're like, I want to, I want to teach hair girl. And I wanted to help people who have anxiety or lower back pain, or whatever. I'm like, they're like, What poses? Should I teach? What should I How should I change how I teach yoga? And I'm like, don't just teach yoga. Yeah, it's helpful. Yes, full stop. You don't need to sprinkle, like extra dust on top of it to like, make it meaningful for people's lives.
Kate Ryan
Yeah. And but if you do want to do that, and you do you then get the appropriate companion qualification to do it with don't just Google that Google make it up on the fly.
Harriet McAtee
People, it's wonderful. At the same time, I do think there is this interesting, like, over, I don't know what the word for it like that, like, there's this over expertise-ing within yoga as well, that I sometimes find quite challenging. Where it can almost feel like if you if you're gonna go in, you know, I think it's more population-based, perhaps than, like, condition-based, but like, like, Oh, if you're gonna go and teach, you know, I don't know, a good example. But like, I recently had a student email me and be like, do I need to go into a teen yoga training before I go and teach teenagers ever and I was like, Look, nobody's making up these rules. Like, right, yoga is an unregulated industry. I was like, probably what I would say to you is like, go and figure out if you're interested in teaching teenagers first before you invest in a teen yoga training. Because like dipping your toe in is not the same as like jumping in, you know, and getting yourself fully wet. You know, like I had, you know, I've had some experience teaching kids yoga. I am not interested in teaching kids yoga. I have no desire to do a kid's yoga training. I think it's great. I want people to be doing it. I just don't want that to be me. It's just not for me,
Kate Ryan
It's not for you, and that's fine. There are, there are many facets of yoga that there are many different populations, you can teach it to you. So it's just really working out what serves you best as a teacher and where you feel that you have the most to give.
Harriet McAtee
I think that's a really, that's a really good way of putting it. So, you sort of imply there as well that maybe your yoga has also influenced your approach to physio,
Kate Ryan
yes. And I guess that is the point at which from where I practice physio now, so going into physio as an as an older person with, with my yoga background, it made me look at things differently, it made me question more things. Not to kind of trash talk any physio courses. But physio courses are very set up for training physios to go and work in, in the NHS, that that is what they are there for. And working within the NHS framework and the machine and all of that the NHS is, is wonderful, and I wholeheartedly admire people that do the NHS. But there are a lot of constraints. Because the NHS is under underfunded, short-staffed, there are constraints in the way that people practice, can practice and the emphasis that is given on practice, which, which is fine, and that that's necessary. But for me, I knew that I didn't ever want to work in the NHS. And it was like, you know, there have to be other ways of approaching this and approaching care. And I think there's space there for people to offer a breadth of different types of care. Yeah, so it's very much very much that it was, I guess, quite natural. Some of the branches of physiotherapy involve breathing exercises. So I find it quite nice and easy to teach the certain breathing exercises as as part of that, because talking about breath all the time, that's what I do as yoga teacher, so that was a very positive influence on that. And also, I think, coupled with my own experience of, you know, when you can kind of come up against some very dogmatic medical practitioners that are just like, well, you know, we can't find anything wrong. So, you know, chronic pain in and off you go. And I think it's like, I never wanted to be that clinician. I always wanted to allow space for grace. It's a little bit. Yeah, you know, but it's that sense that there are other ways and treating somebody very holistically and looking at softer ways of treating things can be incredibly beneficial, especially when you're dealing with somebody who has a very complicated history or a very, very long term condition. There could be different routes in two years helping them relief or get back to what they're wanting to be.
Harriet McAtee
I just really liked the sound of that. I mean, I think I'm pretty sure I have fallen asleep while you've been treating me before so I can attest to the like this often.
Kate Ryan
I mean, that is unusual. They're, they're are often squeaks when I'm treating people.
Harriet McAtee
I mean, sometimes I'm like, oh, that's tender. But I think in this particular moment I was lying on my front and I was just like, like, you know, you've got like, the pressure of like, the headrest on your face. And I was like, I was out.
Kate Ryan
Grinding I was
Harriet McAtee
I was just in the zone. I mean, it's, it's really lovely. I guess it's really refreshing and really lovely to hear somebody who is in a clinical or in a therapeutic role thinking about these things. And yeah, I'm very curious to know what are your because I'm assuming you teach a lot of you treat a lot of yoga teachers.
Kate Ryan
I do, yes.
Harriet McAtee
What I like, obviously, without sharing any specific identifying details, I'm very curious, like, what are the common things that you see yoga teachers coming in with? Like top three,
Kate Ryan
Top three, I guess, hips, over stretched hips, and over-compressed hips? A reasonably common one. So sometimes neck and shoulder, as well. So I guess those are really my top two. Okay. Sort of, yep, hips and a little bit of lower back, but neck and neck and shoulders as well. And I think often as yoga teachers and I'm gonna say something a little bit may be controversial, but yoga is not a complete form of exercise.
Harriet McAtee
Correct. It really isn't.
Kate Ryan
It really isn't. It is wonderful in many ways, but it is not a complete form of exercise, the only thing you do is yoga, then I would strongly recommend you, complementing that with some resistance training doesn't have to be, you know, 100-pound bench presses in the gym or anything like that, but just, just some solid, lower-body resistance training, maybe some throw some enjoyable cardio in, whatever, it's also very pushed based. So we're on our hands, so complementing that with some pull base rows, pull-ups, whatever, just to create that rounded fitness, which is so important for a happy body, especially as yoga teachers, because obviously, it's very repetitive, it's very repetitive, often, we can just demo one side and then moving on, on to the next thing. So it's really supporting your body to be able to cope with the demands of teaching yoga because it is, it is demanding people think it's super chill. But it can be sometimes, but also it can be pretty intense and exhausting sometimes as well. Yeah, sort of looking after yourself to that.
Harriet McAtee
I really love that advice. thing. The other thing for me as a teacher, actually, my friend Cory once pointed out to me she's a yoga teacher as well, how sagittal yoga is. So the sagittal plane is like the front plane of the body, forwards backwards. And a lot of vinyasa yoga is just forwards, backwards, forwards, backwards, forwards to backwards and ever, ever since she pointed that out to me, I'm like, oh, I so I really also make sure to explore the like side to side, or like the diagonal planes of the body as well. I find that really helpful. Plus, I couldn't agree more, a little bit of resistance training never goes astray. And I know that for my own, my own injuries, of which there are many, then it always helps when there's some resistance training going on.
Kate Ryan
Yeah. And I think also people will maybe sometimes worry that it will reduce their flexibility, the hard one flexibility at all, it rarely, it rarely does. What it will do sometimes do is actually increase your flexibility. Because if your body feels safer, then it will allow you to go fear. But you have to work at that end of range stability sometimes to achieve a feeling of stability and support for the body to then allow it to go further go deeper.
Harriet McAtee
Thank you, everybody needs to hear this if you're a practitioner. And well, that ties us quite nicely into our question from our audiences week, which is around sort of daily, weekly, I guess routines with yoga. So if you, if you wanted to, you could tell us a little bit about what your daily or weekly routines are.
Kate Ryan
Yeah, so I guess I have a very fluid relationship with yoga these days. As opposed to when I was younger, where it was very much a daily practice, it would be an hour. And these days, I view yoga more as a toolkit. So I do some form of physical activity every day, every day might be yoga, it might be a hit workout, it might be some kickboxing, it might be going for a walk. And it's really looking at what serves me best. At the time, what my body is looking for, am I feeling energetic? Do I feel like I need something strong and powerful to get the blood pumping? And all of that? Or do I need something much more calming and grounding? Do I feel that maybe, you know, I've spent too much time sitting at a desk and I really need to stretch out and open out and things like that? Sometimes I use exercises and mood shift quite a lot. So you know, if I'm feeling a bit blue, then like a dance-based workout just to kind of get the good vibes going. But it I view it as all part of my practice because it's all within that sort of mindful movement. But it's just about playing into different aspects.
Harriet McAtee
Yeah, yes. Yeah, I couldn't agree more, I think, like having an intuitive approach to it rather than a rigid approach. So it's like you're responding to the needs that are arising for you in that day or that moment. And then also, seeking variety, I think is really, is really important as well. So yeah, similarly to you. I think like, like the real secret here is that yoga teachers don't do that much yoga.
Kate Ryan
Possibly not, sorry, yeah, when I started my yoga teacher training, I was like, Oh, this is great. You know, I'm going to do yoga all the time. I'm doing.
Harriet McAtee
Yeah.
Kate Ryan
actually, it's.
Harriet McAtee
Yeah, I think I think people think like yoga teachers wake up every morning? And we do like an hour and a half of, you know, physical practice? No, no, not the vast majority by any stretch of the imagination. Yeah. I think for me, I do. Yeah, I meditate more regularly than I practice Asana. And then yeah, mix it in with weights and pilates and cycling and all sorts of bits and pieces.
Kate Ryan
And that's, that variety for a healthy body and exactly a rounded fitness, which is great. And yeah, I think meditation is goes with that sort of movement towards a slightly more nourishing means slower in-depth practice. And yeah, for sure. It's sort of it's almost like the Norman has a Norman Blair had the great line on this. He's like, Yeah, the Vinyasa the hardcore stuff. It's like the gateway drug. And then you kind of gradually kind of wean people down onto the meditation and then the pleasure of the stillness.
Harriet McAtee
Yeah, I agree. I think I think if you're looking for like a, a way to review your daily or weekly habits around yoga, then it's really about looking at like, what your needs are, and letting go of the idea or the expectation that you have to do the same thing every day because it doesn't serve you rarely unless every single day is the same for you. In which case it probably still doesn't serve you.
Kate Ryan
variety is the spice of life.
Harriet McAtee
Exactly. Well, we are at the end of our time, here it goes so quickly. But where, where can our listeners find you?
Kate Ryan
They can find me most often on Instagram. So my Instagram handle is KateRyan_izzy yoga. I see what you do that creating the blend. I also have a Facebook page which has the same name. And my website is KateRyan.biz.
Harriet McAtee
Lovely. And we'll link to all of those in the show notes. Well, Kate, it's been such a pleasure chatting with you today. Thank you for joining me.
Kate Ryan
Thank you so much for having me. It's been an absolute delight.
Harriet McAtee
Thanks for listening to In Our Experience. Don't forget to subscribe rate and review the podcast. We love hearing what you think and it makes a really big difference. In the meantime until the next episode comes out, why not check us out on our Instagram account @nourishyogatraining or pop us an email via our website. See you soon.
The best way to support In Our Experience… is by subscribing, rating and reviewing the podcast wherever you listen to us! Share with a friend and tell them to rate & review as well. 
We'd love to hear your comments, thoughts and questions. Pop us an email to say hi!