Teaching, Sharing, Building
15 January - 12 February 2022 | Saturdays, 10am-1pm GMT
Online via Zoom
You are probably familiar with something like the following:
A new yoga teacher, full of the enthusiasm of fresh knowledge surrounding asana, anatomy and sequencing, goes out into the world excited to share their learnings and the joy of yoga. But real students and real life can be vastly, beautifully, confrontingly different to the space of training. Dedicated to teaching, relationships to personal practice begin to shift, interacting with students can be both enriching and confusing, and slowly we can begin to wonder:
What makes a great teacher? 
How do we navigate issues of boundaries, self-care and burnout as yoga teachers?
How do we develop a base of care, community and compassion? 
These are just some of the questions we'll be considering in Teaching, Sharing, Building.
Join Harriet for 5 weeks dedicated to unpacking and exploring what can often be dismissed as the "softer" side of teaching. Each session will involve some asana & meditation, journaling, lecture, discussion and group work.
Our aim is to develop strategies, practices and frameworks for seeing how we might approach our teaching in a more grounded, integrated and resourced way. 
Week One, Welcome: Introductions, course overview, asana practice. In our first session, we'll welcome ourselves into the group and take a look at what's to come. We'll pause to consider where we are in our yoga teaching journey, and identify the key areas of growth or consolidation we'd like to focus on. 
Week Two, Looking, Listening: Let's develop our ability to look at and listen to their students. We'll consider how to apply the information we gain by looking and listening to asana practice and teaching, including adjusting our cueing, sequencing, and voice in a responsive and reflective way. Emphasis will lie with appreciating and celebrating the many possible expressions of asana in different bodies, and responding to students positively and supportively. 
Week Three, Self-Reflection, Community & Inquiry: Exploring techniques and strategies for self-reflection, we'll ask questions such as "how do I develop confidence in my teaching practice?", "how do I overcome issues surrounding time, priorities and balance?", "what tells me that I am developing my teaching practice", "how does community benefit my teaching?".
Week Four, Boundaries & Self-Care: Building on our previous weeks, we will explore techniques and strategies for developing boundaries in personal and teaching practice. We'll ask questions such as: "what are boundaries", "how do you establish boundaries in both personal and teaching practice", "how do I practice self-care", "how does self-care benefit my teaching?". We'll consider the importance of developing strong boundaries and self-care strategies and how to implement them in a practical and sensitive way.
Week Five, Sharing Practice: In our final week, we'll come together to share practice. In small groups, you'll be asked to share a 30 minute practice with your peers. We'll finish with a group feedback and mentoring discussion, and a reflective journaling workshop.
Course Materials
You will be provided with notes & resources for each session.
This course is for yoga teachers looking to hone their teaching skills, develop tools for self-care and self-enquiry, and refresh their approach to boundaries and teaching dynamics.
This module is offered as part of Nourish's 300 hour teacher training, but can be taken by any teacher wishing to improve their skills in this area as Continuing Professional Development (CPD). The module will run as five weekly sessions of three hours, and combine theory, practice and skills development. 
There are limited spaces available. As this course focuses on a personal, experiential approach to the material, live attendance is required. You are able to miss one session and a recorded session can be provided for the missed module only at no further cost. If you need to miss the final week, which includes a teaching practice and feedback session, a catch up session may be provided at the trainer's discretion, and will incur an extra charge.
Nourish Yoga Training's 300 hour Advanced Teacher Training is registered with Yoga Alliance (International), and is completed as a series of standalone modules which can be taken over 3 years. There are limited spaces available. If you are taking this course as CPD or part of our 300 hours, you are able to miss one session and a recorded session can be provided for the missed module only at no further cost.
We believe in the importance and value of this training, and would like to offer a scaled pricing system, which enables attendees to pay which tier feels most appropriate for them. Please note there are NO further discounts available (i.e. no student discounts, etc).
CPD Community Price £169
CPD Standard Price £199
CPD Supporter Price £229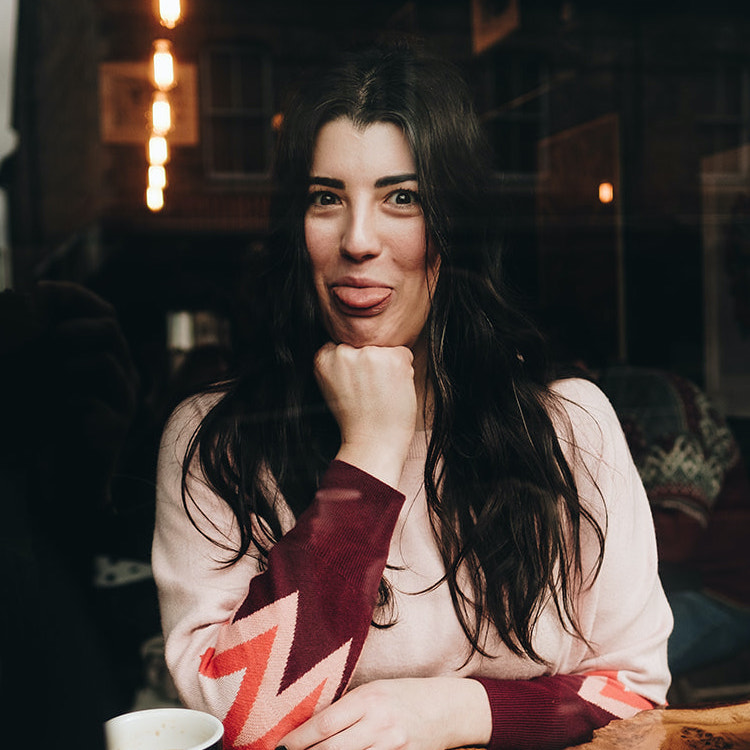 is the founder and lead trainer of Nourish Yoga Training. Movement, yoga, and our minds have always fascinated her. From a young age, Harriet has nearly always been involved in some form of dance, martial art, gymnastics or sport. She found yoga as a thirteen year-old and it firmly secured its place in her heart. Harriet's teaching emphasises empowering students to embrace and nourish their bodies and minds, with a focus on embodied movement, cultivating intuition and fun. She relishes the opportunity to make practice matter in everyday life through social justice & making yoga accessible and inclusive. Harriet is currently registered with Yoga Alliance (E-RYT® 500, YACEP®).