6 September - 4 October 2023 | Wednesdays 18:30-21:30
Curious about pranayama but not sure where to start? Perhaps you've found approaches to the breath and voice in contemporary yoga (and beyond) to be exclusionary, constricting, or triggering?
Join Harriet and Simran for a course dedicated to facilitating your journey of discovery into your breath, your voice, and pranayama, grounded in Nourish's joyful, inclusive and person-centred approach.
Harriet says, "I've found that building my relationship to my breath has enabled me to deepen my relationship not only to my body and mind, but also my voice. My capacity to feel at home in my breath has opened up space to be more at home in my voice, words, and body."
Over 5 weeks, we'll build our appreciation and understanding in key aspects, including: the historical and social context of breath practices; the anatomy of breath; ensuring an inclusive approach to the breath; common pranayama practices; how to develop your personal approach to the breath; and building confidence with our voices.
Just as yoga posture (asanas) will be expressed uniquely by each individual body, so too do we have the opportunity to uncover our personal expression of pranayama, one that is sensitive to our needs, responsive to our lives, and supportive of our hearts, bodies and minds.
1. Welcome, Introduction: In our first session, we'll lay a foundation by unpacking what we might know or feel about pranayama already. We'll explore the historical contexts of pranayama within the history of yoga, and introduce the importance of critical approaches to practicing pranayama. Pranayama inquiry: natural breath.
2. Anatomy of Breath: Immersing ourselves in the fabric of the breath, we'll uncover the anatomy of the lungs and explore respiration. We'll consider how breath is individual (just like our bodies), and begin to look at how to incorporate sensitivity around trauma and other common experiences linked to the breath into our understanding. Pranayama inquiry: three-part breath.
3. Finding Your Breath: In this session, we turn our attention to the foundations of sculpting your own pranayama practice. We'll consider how we encounter pranayama within our existing yoga practices, and how we might establish a base to inquire into our breath in a more focussed way. Pranayama inquiry: ujjayi & propping for pranayama.
4. Exploring Your Breath: As we build familiarity with our breath, we can begin to explore a little further, drawing attention to the ways in which our breath might affect our bodies, hearts, thoughts. We'll consider the relationship between pranayama and meditation, and how we might relate to this is a soft and gentle way. Pranayama inquiry: nadi shodana.
5. Nourishing Your Voice: In our final week, we turn our attention to another expression of breath: our voice. Exploring strategies and practices for building confidence and ease in and through with our voice, we'll also honour common obstacles and challenges around speaking authentically and feeling heard. Pranayama inquiry: bhramari.
Each session includes approximately 30 minutes of movement and 30 minutes of pranayama inquiry, combined with lecture, discussion, and work in pairs/small groups. Each week we'll explore a specific pranayama practice. If you are taking this course as part of Nourish's 300 hour program, you will be asked to submit a small piece of written work in order to receive your certificate.
This course is suitable for anyone interested in deepening their knowledge and understanding of breath and pranayama, or looking to build their relationship to and confidence with their voice. We welcome interested students, teacher trainees, and yoga teachers, and those with an interest in inclusive, safe, exploratory approaches to breathwork. 
This module is offered as part of Nourish's 300 hour teacher training, but can be taken by any teacher wishing to improve their skills in this area as Continuing Professional Development (CPD). The module will run as five weekly sessions of three hours, and combine theory, practice and skills development.
Nourish Yoga Training's 300 hour Advanced Teacher Training is registered with Yoga Alliance (International), and is completed as a series of standalone modules which can be taken over 3 years. There are limited spaces available. If you are taking this course as CPD or part of our 300 hours, you are able to miss one session and a recorded session can be provided for the missed module only at no further cost. 
You will be provided with notes & resources for each session. 
We believe in the importance and value of this training, and would like to offer a scaled pricing system, which enables attendees to pay which tier feels most appropriate for them. Please note there are NO further discounts available (i.e. no student discounts, etc).
CPD Community Price £169
CPD Standard Price £199
CPD Supporter Price £229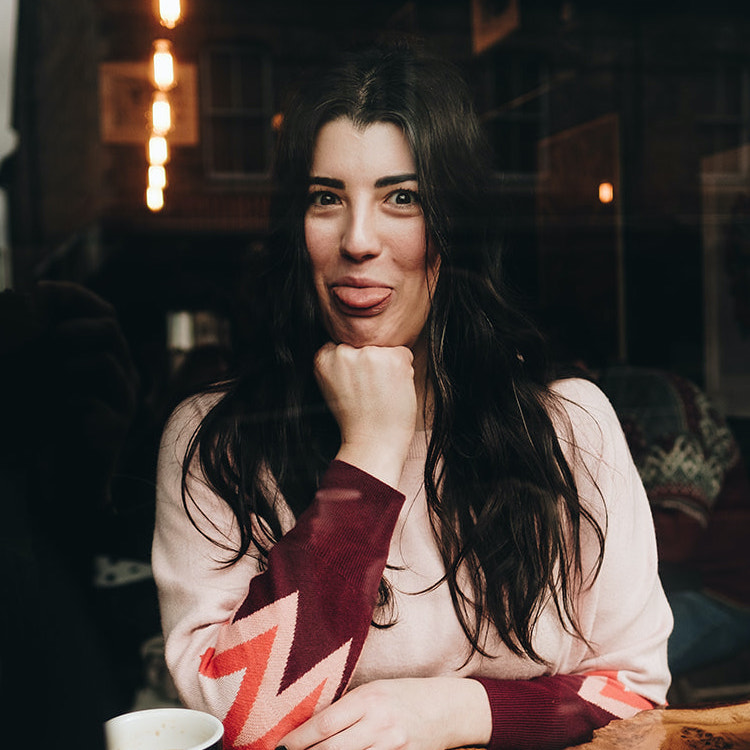 is the founder and lead trainer of Nourish Yoga Training. Movement, yoga, and our minds have always fascinated her. From a young age, Harriet has nearly always been involved in some form of dance, martial art, gymnastics or sport. She found yoga as a thirteen year-old and it firmly secured its place in her heart. Harriet's teaching emphasises empowering students to embrace and nourish their bodies and minds, with a focus on embodied movement, cultivating intuition and fun. She relishes the opportunity to make practice matter in everyday life through social justice & making yoga accessible and inclusive. Harriet is currently registered with Yoga Alliance (E-RYT® 500, YACEP®).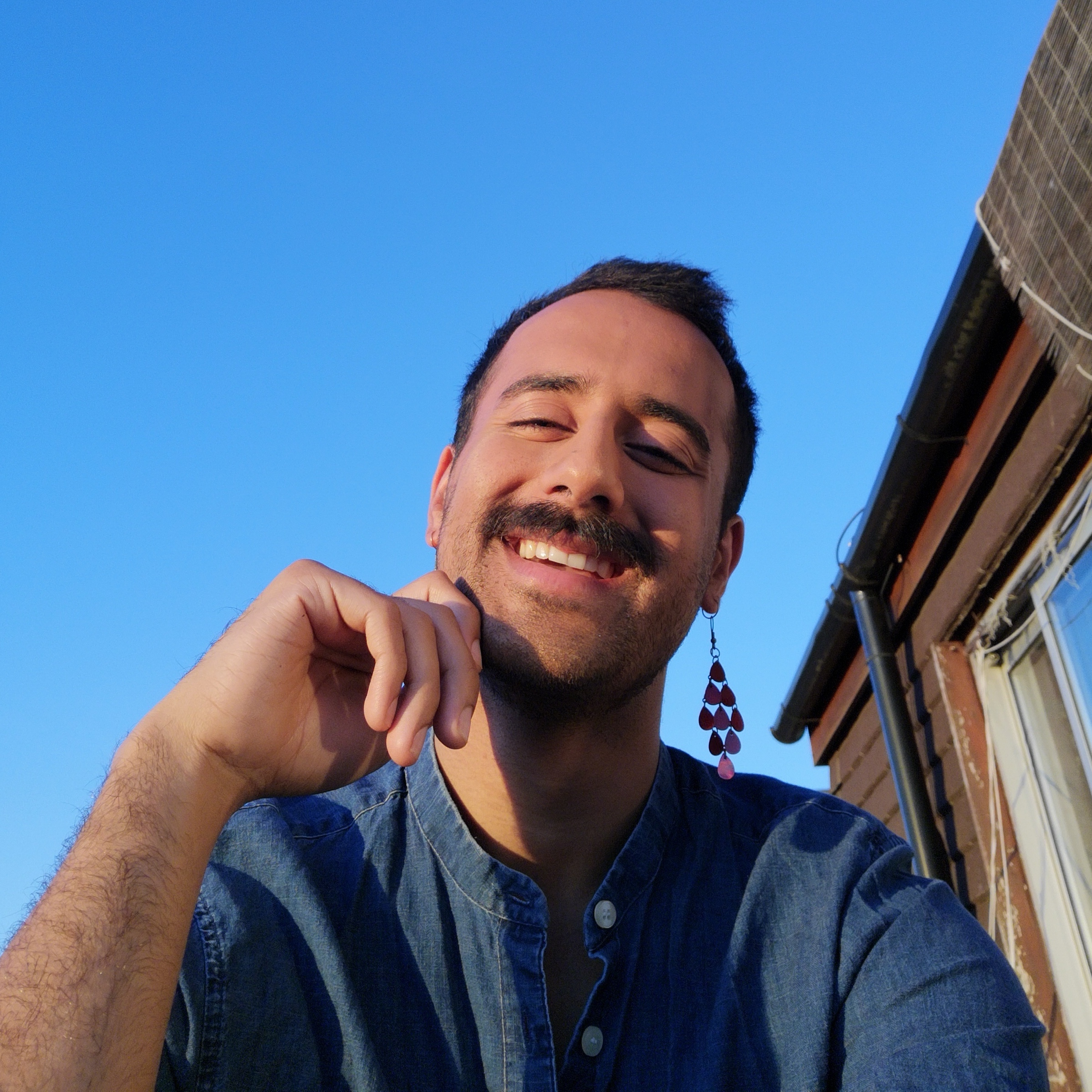 Simran (they/them) is a yoga teacher, organiser, poet and theatremaker. They've been recognised internationally for their education work on race, queerness, colonialism and radical community building in yoga, and are currently the secretary of the newly formed Yoga Teachers' Union UK, a branch of the grassroots-focused Independent Workers' Union of Great Britain. They're also the founding director of Coriander Theatre, the UK's first theatre company made entirely of queer people of colour, and, since graduating from Oxford, live in Hackney where they work for a local anti-poverty charity.