Discover and Deepen Your Practice
15, 22, 29 October 2023 | Sundays, 14:00-17:00
Join Harriet for Discover and Deepen, a 3 week online course intended to help you investigate and explore what yoga means to you.
This isn't a traditional yoga class, training (or even a workshop), but something a little bit in-between: a space for curiosity, play, and community. Each session blends asana practice, meditation, lecture, and discussion.
Together we'l think through and explore questions like:
What is my relationship to yoga?
How can I deepen my understanding of my body, mind and practice?
What tools can we use to overcome obstacles in practice?
What does a sustainable and enjoyable practice look like, feel like?
This course is for anyone looking to dive a little deeper into yoga and their practice. You might be considering doing a teacher training, but want something to explore before diving in. Or you might be feeling disconnected, unsure or ungrounded in your practice at the moment, and want a space to explore what's working and what isn't.
My aim is to deepen what you already know, help you find what's useful, and let go of what's not.
Course Outline:

15 October: Body
Weaving movement, anatomy, strength and mobility techniques, we'll start with asana, thinking about how and why we move. We'll think about the importance of considering our own individual bodies, as well as what we want and need from our asana practice. 
22 October: Breath
Building on our work with the body, we'll turn to the breath. We'll dip into a little yoga history to flesh out our understanding of how we think yoga was practiced in the past, before turning to developing a relationship with your breath through different techniques and strategies that prioritise comfort, ease and agency.
29 October: Mind & Heart
Winding our way towards the heart and mind our final session, we'll explore our relationships to meditation, concentration and rest. We'll also consider what comes next, establishing sustainable rhythms in your yoga practice, managing injuries and obstacles.
details and logistics
This course is for anyone looking to explore and develop their practice: great for students, teachers, trainees, and those thinking about diving into teacher training.⁠
⁠
Each session is delivered live via Zoom. Sessions are not recorded because this is about you and your practice (so we need you there!). Each group is limited to 6 students. You are provided with a detailed mini-manual for the course, plus extra resources (no need to buy anything unless you want to). 
Pricing: Early bird price of £64 available until 30 September 2023. Full price £72.
"Thank you so much for running the four week course! I have absolutely loved it and the time has flown by. I knew I wanted to learn more about yoga but wasn't sure where to start and it can feel intimidating to explore books or teachings if you're not a yoga teacher. I definitely had imposter syndrome, thinking 'I can't possibly do a yoga course, I have to rest in sun salutations and can't do lots of poses!' This course was fantastic for that: I felt really welcome, and have a much clearer idea of the areas I want to explore in more depth now, and some reading suggestions for them. I loved doing a yoga practice before each discussion, which was brilliant for switching gears to focus on the course, and enjoyed the varying practices depending on the topic (especially all the variations of movement in the strength and mobility week). It made the theory seem much more accessible and relevant.⁠ What I appreciated most though was being encouraged to unpick what yoga means to me – I was feeling a bit stuck before, especially in feeling resistant about home practice, but I've realised so much during the course about why I practise yoga and have a new perspective on it."⁠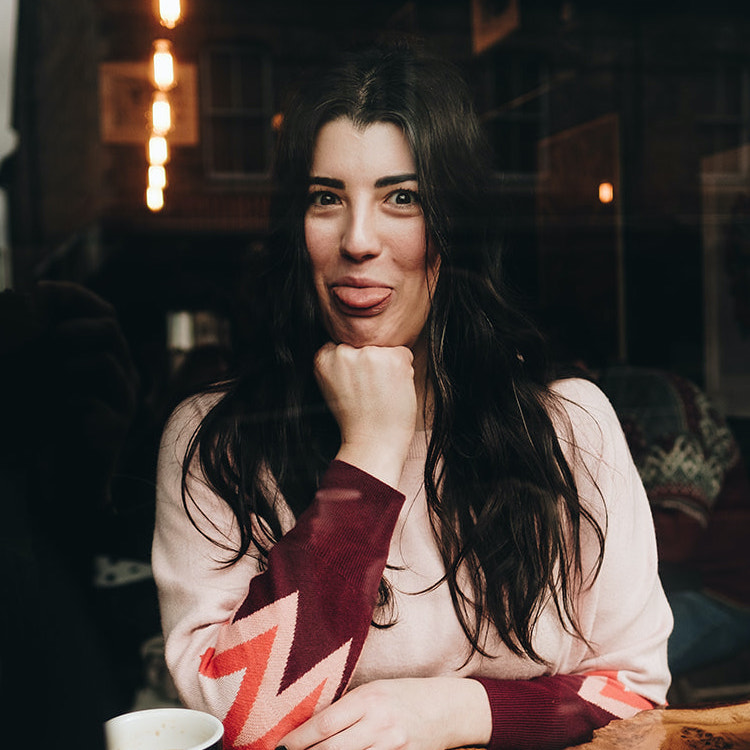 is the founder and lead trainer of Nourish Yoga Training. Movement, yoga, and our minds have always fascinated her. From a young age, Harriet has nearly always been involved in some form of dance, martial art, gymnastics or sport. She found yoga as a thirteen year-old and it firmly secured its place in her heart. Harriet's teaching emphasises empowering students to embrace and nourish their bodies and minds, with a focus on embodied movement, cultivating intuition and fun. She relishes the opportunity to make practice matter in everyday life through social justice & making yoga accessible and inclusive. Harriet is currently registered with Yoga Alliance (E-RYT® 500, YACEP®).