Embodied Anatomy 2: Spine, Torso & Arms
5 May - 2 June 2022 | Thursday evenings 18:30-21:30
Join us for a five-week deep-dive into the anatomy of the upper body. Infused with Nourish's signature approach of joyful, inclusive and person-centred practice, we'll explore the anatomy of the spine, shoulders & arms. 
Each week we'll work with a different theme and section of the upper body, slowly building up a picture of the structures and how they move and work together in our asana practice. 
Importantly, we will explore how our anatomy can vary and how this can impact our range of motion. It perhaps cannot be overstated enough: no two bodies are the same. This course will help to familiarise you with key anatomical features of the upper body and how this can impact your asana practice. 
We will discuss common conditions and injuries, and how these can be accommodated for within our asana practice with pathologizing or propagating common myths and misconceptions.
Week One: Welcome, introductions, why anatomy? We'll begin by considering the lenses and attitudes we bring to anatomy as yoga practitioners. How can we cultivate a welcoming and inclusive approach to anatomy and our bodies?
Week Two: Sacrum & lower back. We'll start in the belly of the body, considering the sacrum, sacroiliac joint, and lumbar spine.
Week Three: Thoracic spine. We'll recap the abdomen before moving into the thoracic spine and ribcage.
Week Four: Neck. We'll consider the structures of the neck and cervical spine/
Week Five: Shoulders & arms: Lastly we come to the shoulders, arms & hands.
 Each session includes a 75 minute asana practice, combined with lecture, discussion, and work in pairs/small groups. We'll explore the musculoskeletal system, connective tissues and movement within asana practice. If you are taking this course as part of Nourish's 300 hour program, you will be asked to submit a small piece of written work in order to receive your certificate.
This course is suitable for anyone interested in deepening their knowledge and understanding of the anatomy and movement of the upper body. We welcome interested students, teacher trainees, and yoga teachers.
This module is offered as part of Nourish's 300 hour teacher training, but can be taken by any teacher wishing to improve their skills in this area as Continuing Professional Development (CPD). The module will run as five weekly sessions of three hours, and combine theory, practice and skills development.
Nourish Yoga Training's 300 hour Advanced Teacher Training is registered with Yoga Alliance (International), and is completed as a series of standalone modules which can be taken over 3 years. There are limited spaces available. If you are taking this course as CPD or part of our 300 hours, you are able to miss one session and a recorded session can be provided for the missed module only at no further cost. 
You will be provided with notes and reading materials for each session. 
We believe in the importance and value of this training, and would like to offer a scaled pricing system, which enables attendees to pay which tier feels most appropriate for them. Please note there are NO further discounts available (i.e. no student discounts, etc).
CPD Community Price £169
CPD Standard Price £199
CPD Supporter Price £229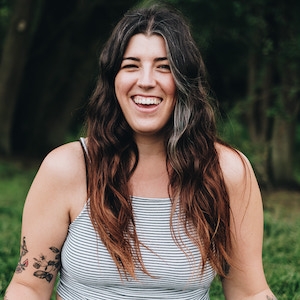 is the founder and lead trainer of Nourish Yoga Training. Movement, yoga, and our minds have always fascinated her. From a young age, Harriet has nearly always been involved in some form of dance, martial art, gymnastics or sport. She found yoga as a thirteen year-old and it firmly secured its place in her heart. Harriet's teaching emphasises empowering students to embrace and nourish their bodies and minds, with a focus on embodied movement, cultivating intuition and fun. She relishes the opportunity to make practice matter in everyday life through social justice & making yoga accessible and inclusive. Harriet is currently registered with Yoga Alliance (E-RYT® 500, YACEP®).