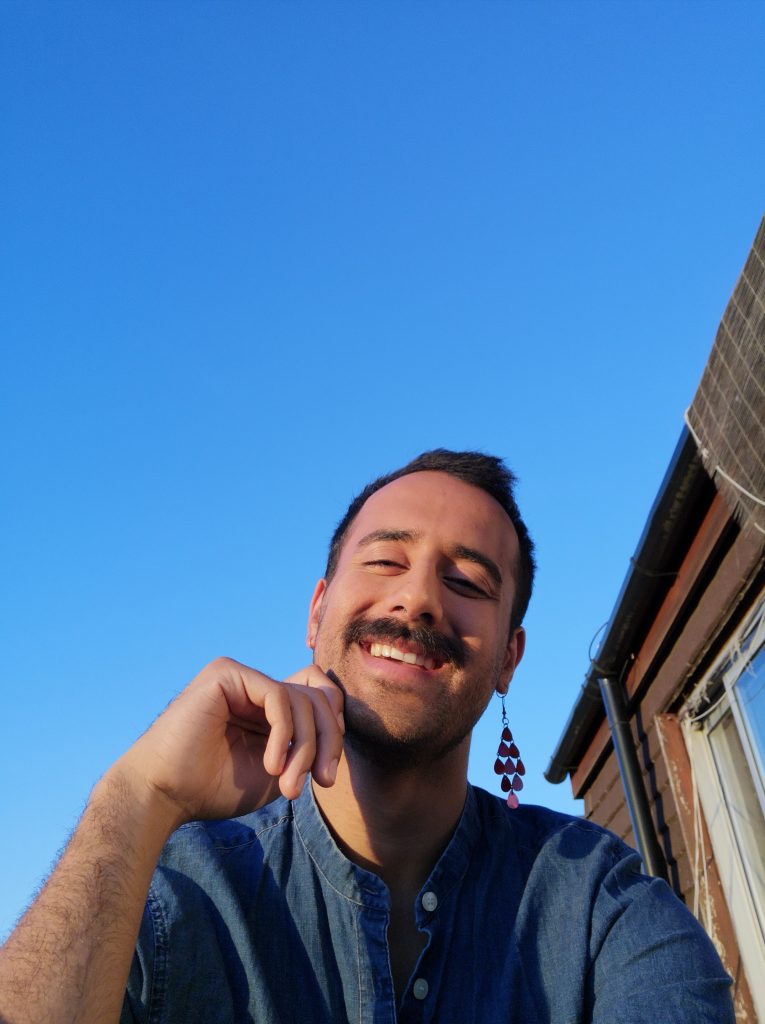 Simran has been teaching yoga since they were 17, and now teaches full time, alongside their work as a poet and writer.
Although their practice has roots in traditional training across yoga, chant, and Buddhist mindfulness schools, they teach a highly creative, individual-focused, expressive approach to practice, and have become an internationally recognized voice in decolonising yoga. Simran is devoted to making yoga accessible for all, especially LGBTQ people, people of colour, and people who've experienced trauma.
Simran works closely with Mosaic LGBTQ Youth Centre in London, as well as with a range of refugee organisations, and give workshops across the UK, as well as educating on a range of online platforms, around decolonisation, building queer spiritualities, and art-making as community-building.   
Follow Simran on Instagram: @simransuppal