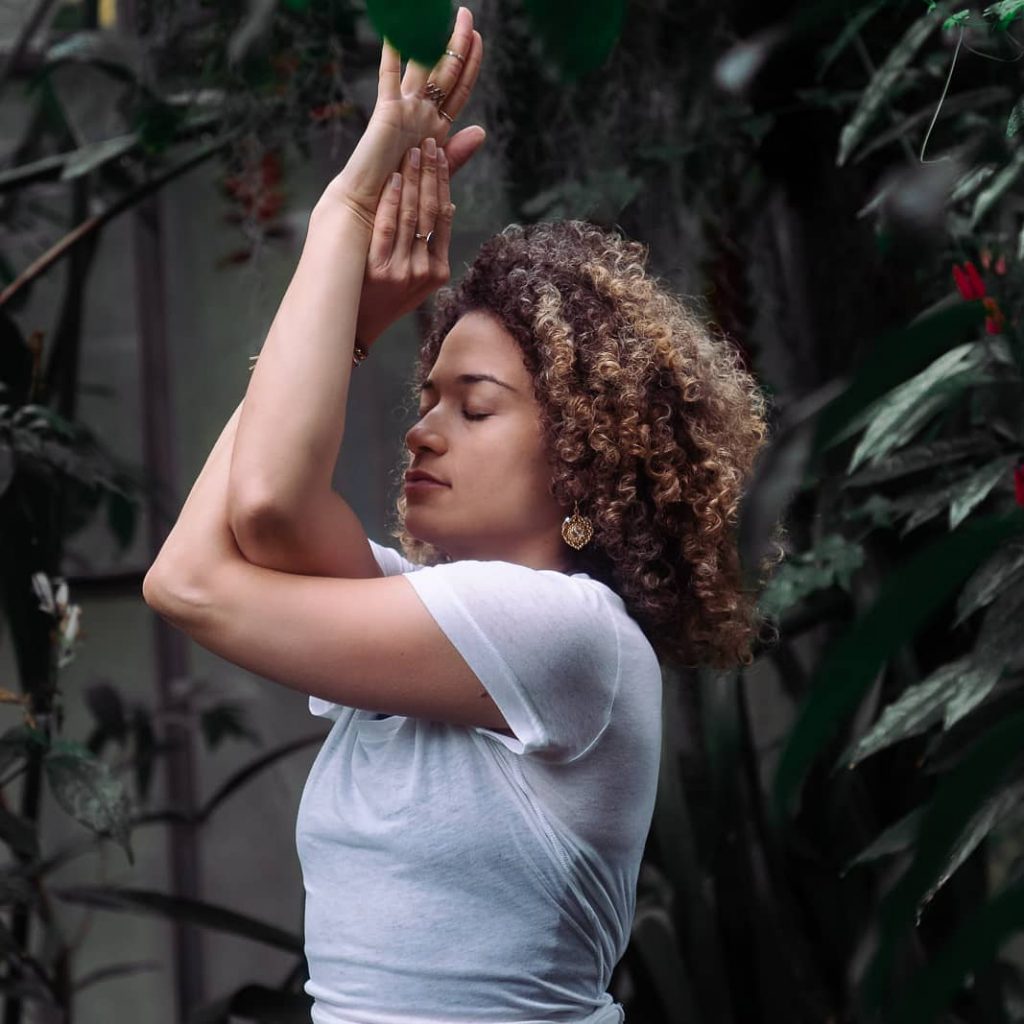 Movement has always been part of my story – my parents were amateur athletes; together we spent evenings and weekends sailing in the Caribbean Sea, cycling and roller-blading in the park. After a short stint of ballet in my childhood, I found my stride in tennis, volleyball and squash, which I played competitively while at school and University. 
I went to my first 'Vinyasa and Ashtanga Blend' yoga class in 2008, in a little church hall off the Cowley Rd in Oxford. I'd heard yoga would be a 'good stretch' and a great counterpoint to the stresses of Oxford-DPhil life. A few years later, I suffered a lower back and a glute injury playing volleyball that took me out of the game indefinitely. After my DPhil, yoga slowly nursed my body and my chronically tired mind back to health.
Over time, I also noticed the added benefits to my overall wellbeing and my relationships. I decided to become a yoga teacher to share my passion for movement practice, for health and for authentic connection to self and others.   
I am also storyteller at heart, and so I feel my teaching practice as a calling to turn the body into the pen and paper of our personal stories. I believe that by giving the body freedom to express itself in a space that is vibrant, curious and yet thoughtful and considered, we can all begin to piece together our own paths to self-discovery, self-healing and deeper connection to others, to nature and to something beyond ourselves – to spirit. 
I feel yoga as a path of service in which I am called to share the safe and creative exploration of a physical practice, leaving space for the unravelling of something deeper, more meaningful and individual in us all.