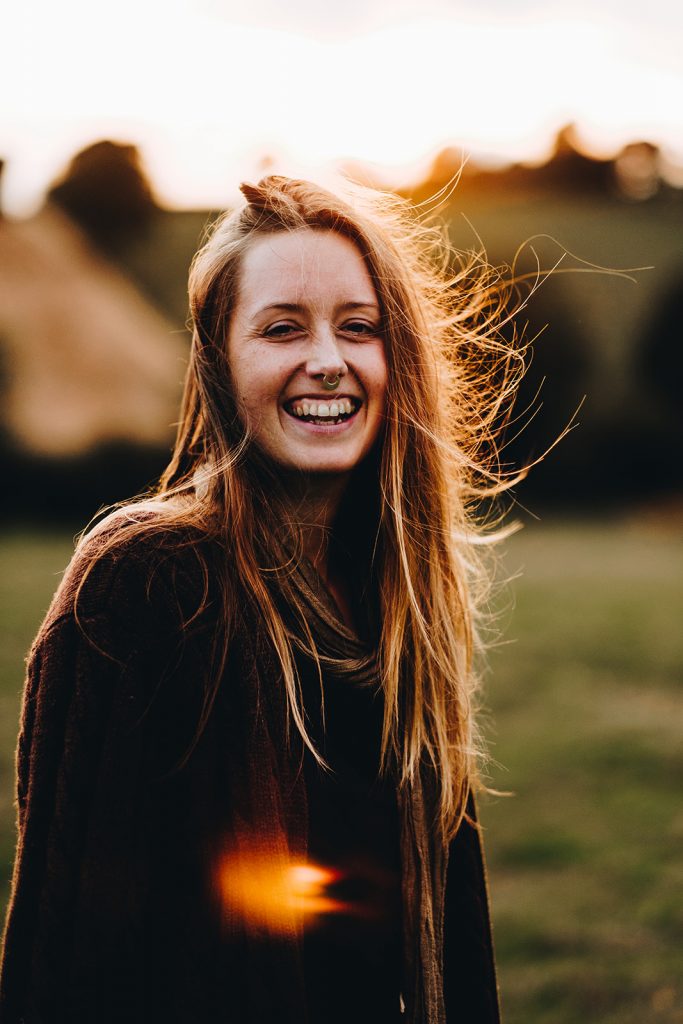 I discovered Yoga & Tantra in 2011, when western medicine was not able to offer any relief for the anxiety and symptoms of stress I was experiencing. It has continued to be the practice I come to, to listen in, to come home to my body and to cultivate a sense of wellbeing.
I trained as a yoga teacher with  Harriet McAtee through Yoga Quota & was inspired by the non-dogmatic approach & encouragement to question and to look for evidence. It is such a pleasure to join the teaching faculty of Nourish Yoga Training and to pass on some of the teachings and values from which I have personally benefited.
My teaching is rooted in a strong sense of connection to the Earth and to the natural world. I believe that through connection with nature & our bodies we can learn more about ourselves. I am also influenced by my passion for dance and my intuitive movement practice, which is predominantly inspired by the teachings of Anita Lewis. I bring together the pieces and practices that have most helped me in being human and navigating the world that we live in.
My intention is to give opportunities to listen deeply to the wisdom of your body and learn to trust in that wisdom. I love to hold sessions where students are encouraged to make empowered choices in regards to their bodies and yoga practice and where there  is an invitation to step outside of habitual movement patterns and explore non-linear, organic movement.
Alongside teaching yoga, I teach a range of embodiment practices, workshops centred around the menstrual cycle and I am the Co-Founder and resident DJ at Ecstatic Dance Oxford.